California Steel Industries, Inc.

California Steel Industries, Inc.Project Name:
ADR and Demand Prediction
Facility:
450-Acre Facility in Fontana, CA
Scope:
Provide all of the design, engineering and programming for a comprehensive, fully automated energy management and control system covering the entire facility.
System:
Turn-key installation of energy monitoring and reporting; commercially available technology; a web browser interface; and customized screens.
Load Shed:
30MW Demand Reduction.
System implementation: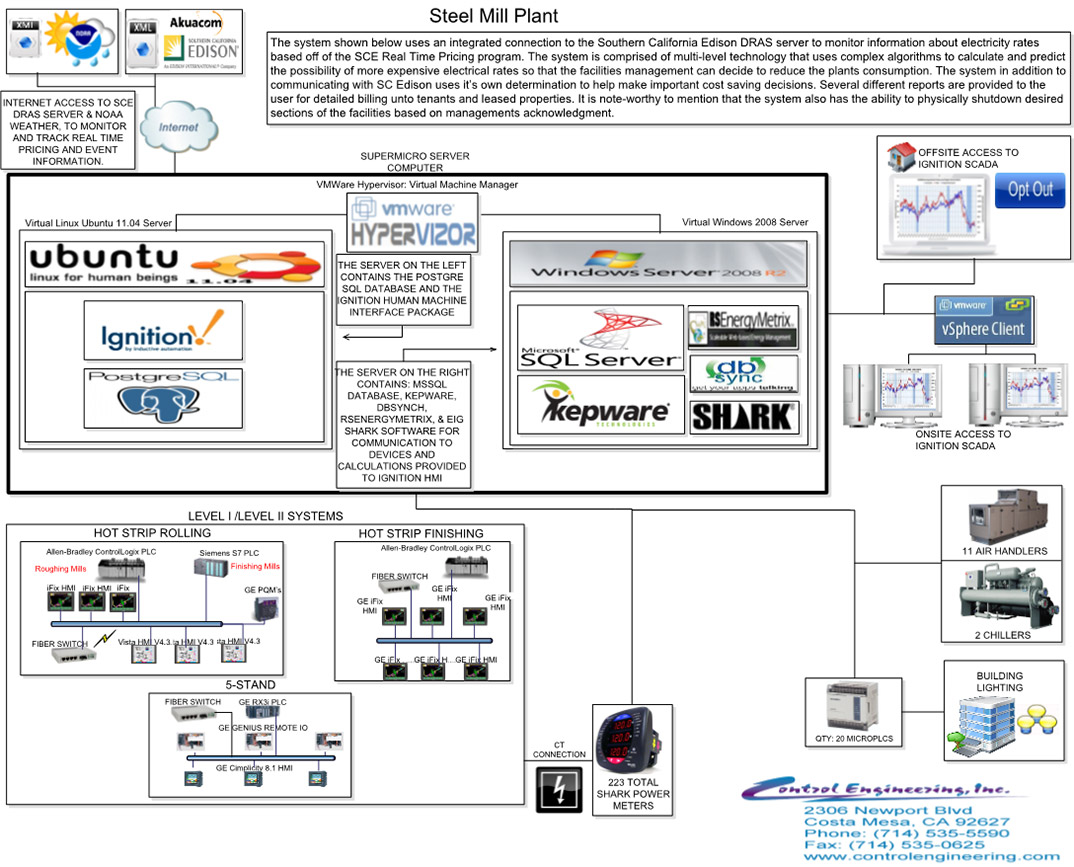 We Provide Services throughout the United States including the Following Cities and Towns in CA: