CEMEX
Project Name:
Automated Demand Response System
Facility:
Cemex Quarry and River Plant
Scope:
Upgraded existing PLC to accept load shed requirements of ADR, add ADR hardware and software, apply ADR system to both plants.
System:
California Edison will send a signal to the customer to request a power down or decrease load during high power demand. The previously existing systems received a PLC upgrade to accommodate the automated demand response (ADR) system. Previous systems only run at full load or powered down, which required an upgrade before adding and commissioning an ADR system. When CEMEX has a request for a load shed from Southern California Edison, the new ADR system will prioritize which machines could be powered down or put to an idle state to save energy for the scheduled amount of time.
Benefit:
The customer is able to save money by shedding energy users and receiving energy incentives from Southern California Edison, by installing the system and participating in the program. This means thousands of dollars saved, including energy incentives.
System implementation: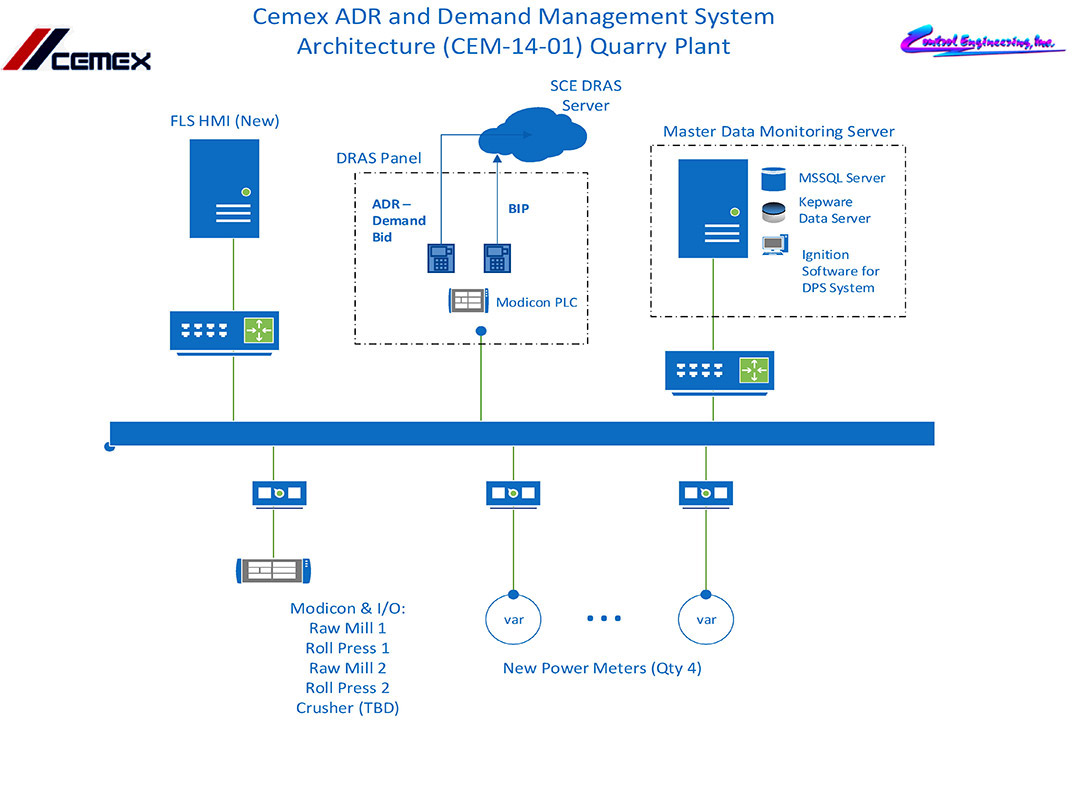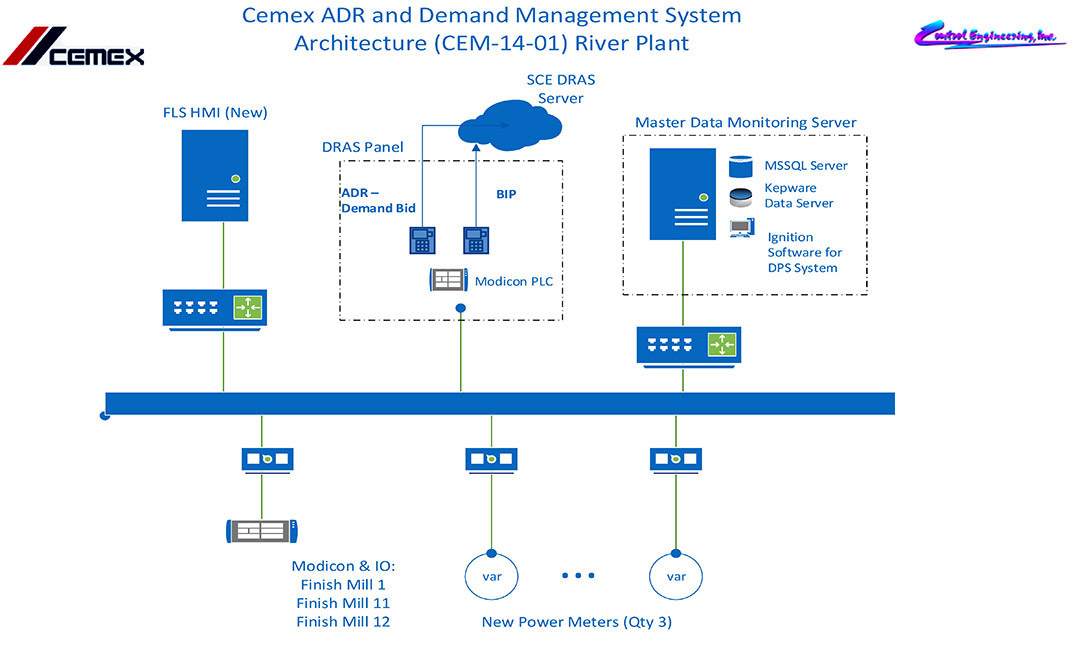 We Provide Services throughout the United States including the Following Cities and Towns in CA: